July 2022 Garden Update
Volunteers in Boudinot's Giving Garden have harvested and donated over 1,000 of beautiful, fresh produce already this season! With a stretch goal of 3,000 pounds, they are certainly on their way!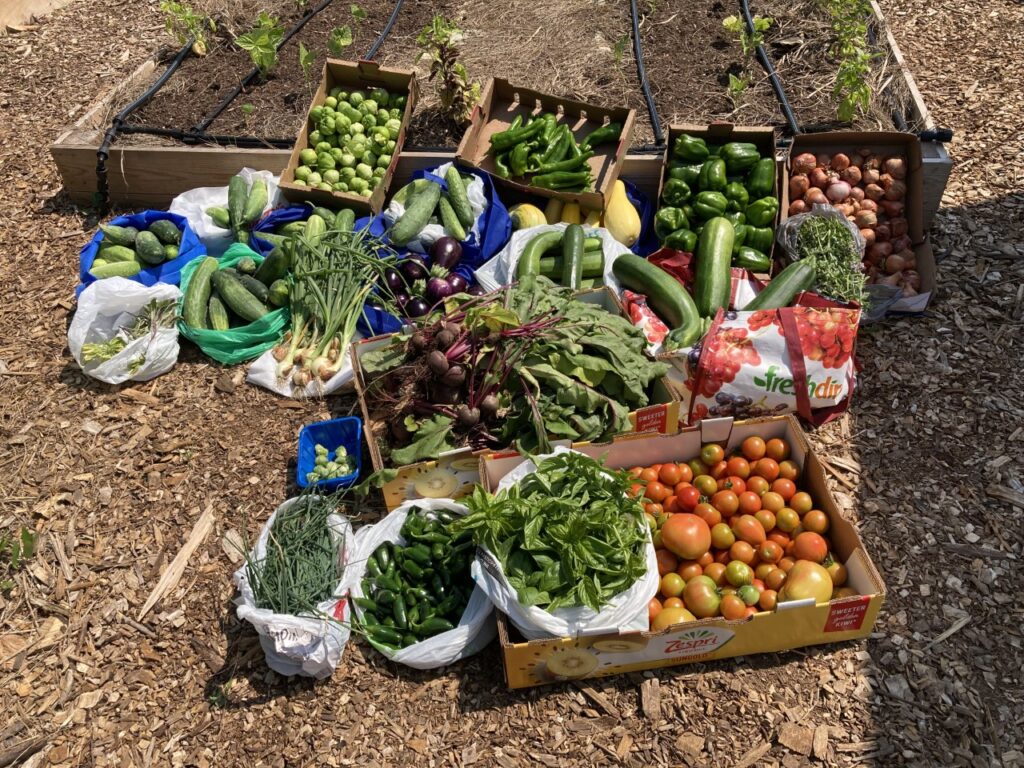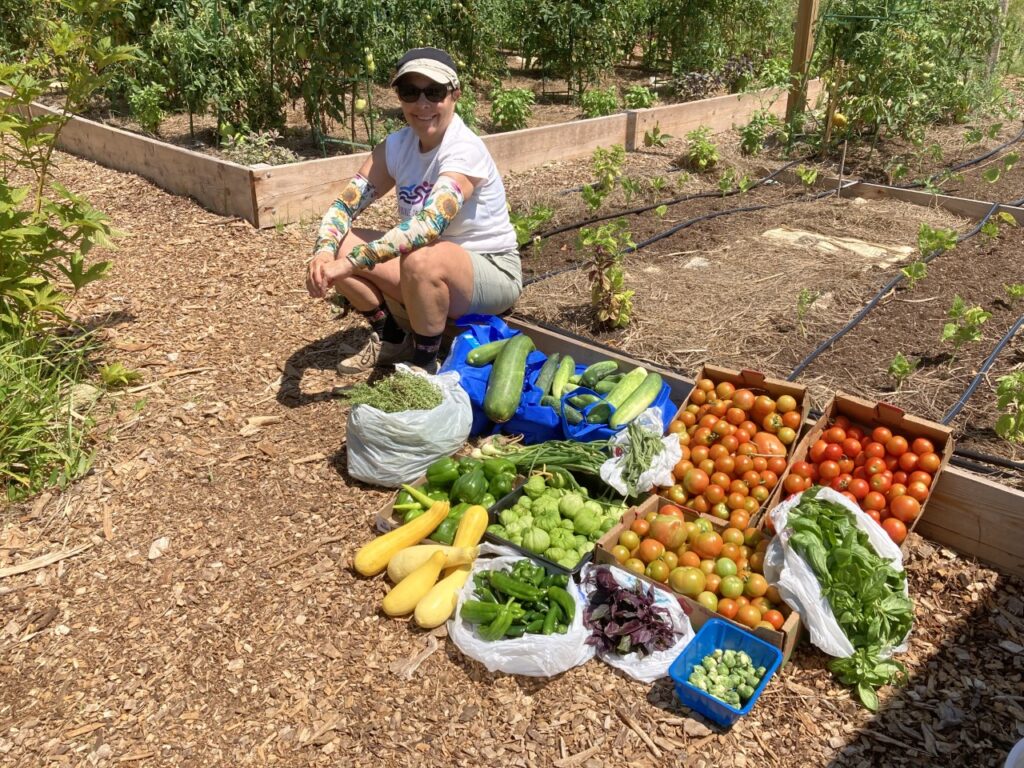 Marian DeSimone rests with a 90-pound harvest that was delivered to the veterans at Community Hope at the Lyons VA.