Hollis Brown joins Doc Robinson to kick off 2022 Ross Farm Music Series
June 25 @ 6:30 am

-

9:00 pm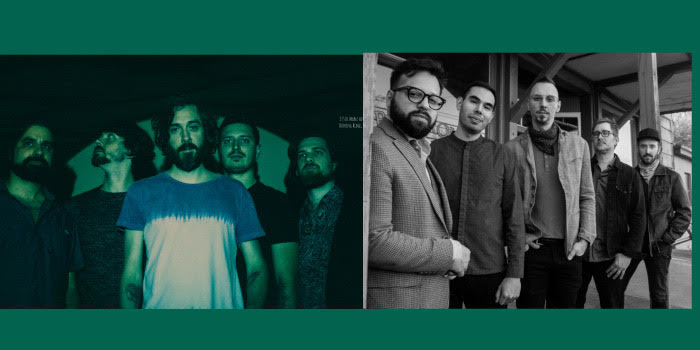 Doors 6:30 p.m./Music 7 p.m.
Suggested donation $25/adults, $5 student
Suggested donation $25/adults, $5 student – please enter your desired donation on the order form and indicate how many tickets you are requesting.
We are thrilled to add a second band to our opening night! Hollis Brown will take the stage at 7 p.m., followed by Doc Robinson for an awesome two-bands-one-night concert!
Loose lineups, tight arrangements, and an impeccable aptitude for simple, punchy pop hooks have defined Doc Robinson's recent, robust catalog of "backyard BBQ breakup music." In 2016, Nick D'Andrea and Jon Elliott emptied their backpack full of soulful influences and stitched the band together as a melding of their two favorite artists (Smokey Robinson + Dr. Dog), enlisting a rotation of Columbus's finest R&B players as All-Star bedrock.
After four records in two years, as well as a long stint supporting Ohio upstarts CAAMP, Doc shifts into a new era for the young, accomplished band after D'Andrea's amicable exit to pursue his talents solo.
Now, Elliott slips into the Smokey role, guiding the band into a new era, where the loss of D'Andrea is softened by the treasure trove of feel-good hits left in the pair's wake.
No doubt Doc will evolve and shift shapes—going with the flow is kind of this project in a nutshell—and as they find their new voice, they're the ideal band to bring the backyard vibes back and to kick off the 2022 Ross Farm Music Series!
Hollis Brown is an honest American rock band. The band was formed by Queens-natives and songwriters Mike Montali (lead vocal/guitars) and Jonathan Bonilla (lead guitar). Both first generation immigrants (Italian-American and Puerto Rican-American, respectively), they soon found their musical brethren across America, recruiting Andrew Zehnal and Chris Urriola.
The independent act has achieved a significant amount of success since their formation in 2011. They released their debut album Ride on the Train in 2013, garnering song and video premieres from Rolling Stone, Paste, and American Songwriter. Their 2015 follow up 3 Shots garnered music placements in the worldwide trailer for the Michael Keaton film "The Founder," the William Dafoe/Matt Dillon film "Bad Country," Direct TVs "Kingdom," Showtime's "Shameless," and an online ad campaign for Abercrombie & Fitch. The band has toured extensively in America and Europe, headlinging and supporting such bands as The Counting Crows, Citizen Cope, Robert Randolph, Vintage Trouble, Cyndi Lauper and The Zombies, building an impressive fan base on both continents.
Hollis Brown released a tribute record to the Rolling Stones last year and is currently working on their fourth album of original music.
Bring your lawn chairs or blankets to spread out and enjoy! Concert will be held rain or shine. Picnics or snacks are welcome, too, we just ask you to carry out what you carry in. Gates open at 6:30 p.m., concert begins at 7 p.m.