Mike Mains
April 22, 2018 @ 2:30 pm

-

5:30 pm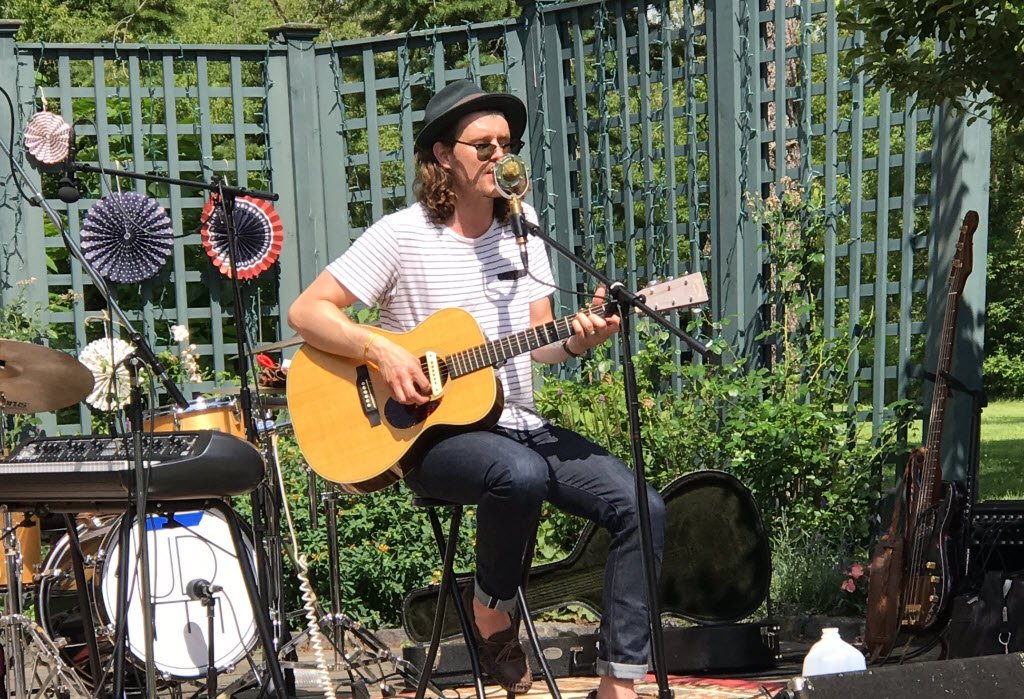 Tickets are not available as this event has passed.

Indie rocker Mike Mains makes his return to the Ross Farm to kick off our season on Sunday, April 22! Mike played on the Tack House patio last year as the opener for JD Eicher, and we're thrilled he'll have his own set this spring with bandmate and wife Shannon Mains joining him!
Mike's Spotify bio describes the artist: "Mains, a Detroit-based musician, loves rock and roll. He also loves the creative craft of large hooks and lyrical sensibility. His earnest honesty is evident in his music, his shows, his life. Mike approaches his musical passion with lunch pail in hand, hammering out meaningful, well-crafted songs like a skilled tradesman.
With two full-length albums and a few EPs, Mike has established himself as more than just a songwriter. With high octane rockers like "Miracle ", "Noises ", and "Take It All " pop-friendly tracks like "My Way " and slower jams like "Slow Down " there is an eclectic mix for any listener to enjoy. Performing hundreds of shows over the years, Mike has built a committed fan base and his shows have proven to be high energy."
Our season-opener coincides with Earth Day, so our Boudinot's Garden crew will have some special offerings and displays to commemorate the occasion. Doors will open at 2:30 p.m. for the 3 p.m. show. We'll have some light refreshments available, but guests are welcome to bring a picnic or snacks. Weather permitting, this show will be outside and guests are encouraged to bring blankets or lawn chairs. If we move inside, we'll have plenty of seating available.
Pre-registration (above) is strongly suggested as those who have registered will be given priority entrance if we stage this show indoors. Admission is a suggested donation of $20 for adults and $5 for students, and donations may be made via PayPal (orange button on this page) or at the door. Please RSVP in advance if you are planning to come, even if prefer to make cash donation at the door rather than donating online.
We are pleased to have Annalise Emerick opening the show Mike Mains as we kick off our fourth season of live music at the Ross Farm! Emerick, a self-starting, twenty-something, singer-songwriter has been on the road virtually non-stop for seven years. Choosing to leave behind any semblance of a normal life for the day-to-day of a traveling independent musician was always a no-brainer for the Nashville spitfire. In 2011, Emerick released her first project, Starry-Eyed, to heavy critical acclaim after it debuted at #9 on the iTunes Singer/Songwriter chart. Three years after the release of her first EP, Emerick returned with Field Notes, a folk-inspired, markedly more mature turn for the singer than demonstrated just how much her endless days on the road fand years of hard work fostered her growth as an artist and performer. With Field Notes, Emerick has situated herself among fans of Brandi Carlile, Patty Griffin, and Eva Cassidy alike.
Read more about Annalise Emerick on her website: http://annaliseemerick.com