Stephen Kellogg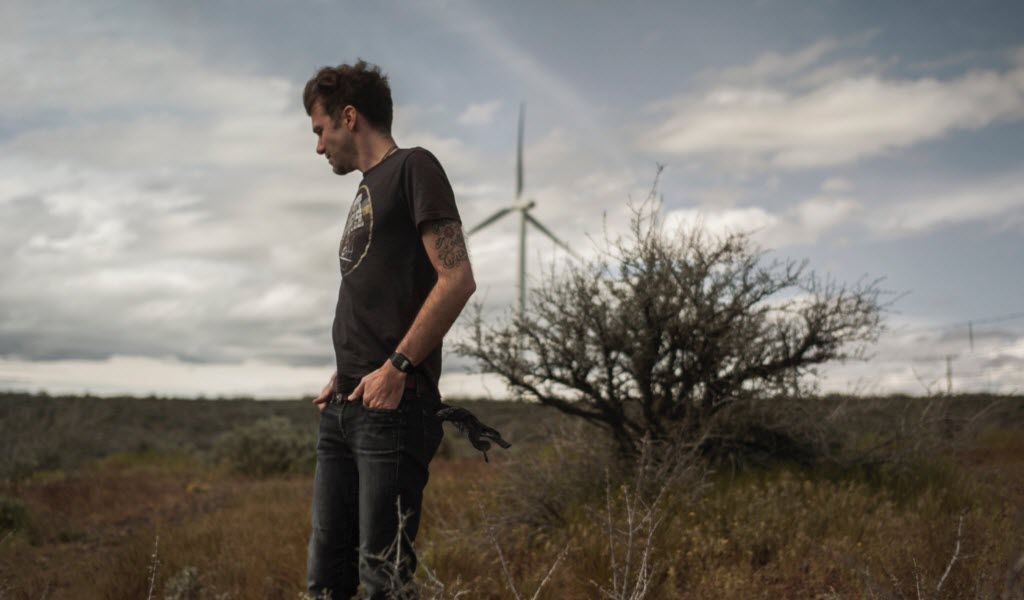 During a summer tour that is taking Stephen Kellogg coast to coast with stops at acclaimed festivals such as Telluride Bluegrass Festival in Colorado and AMERICANAFEST in Nashville, the artist returns to the Ross Farm this Saturday, June 22. Kellogg released his latest record "Objects in the Mirror" in late 2018 and has been busily touring in support of that release.
Kellogg played a solo set at the Farm last June, and this year he is bringing a full band plus an opener, Ross Farm favorite Brooks Hubbard Band. The gates will open at 6 p.m. and the music will begin at 7 p.m. Guests are encouraged to bring lawn chairs and blankets to spread out on the lawn, and Minuteman Smokehouse & Grill will be on site selling dinner before and during the concert.
Stephen's newest album "Objects in the Mirror " was recorded over the course of a single week in Nashville, TN. Produced by Will Hoge and featuring 12 songs that explore American life in 2018, the decision was made to track the band live, keeping the results intact with minimal overdubs. Stephen described the process, "I wanted to make an album that sounded and felt like the ones I grew up loving: Bob Seger and Cat Stevens, Tom Petty and Rod Stewart. Emotional records where the songs relate to each other and the lyrics are front and center. That's my true north." Kellogg's emotion has never been in question, with one music blogger succinctly describing his music as "a beautiful display of – well, his heart." And as for the lyrics, Counting Crows frontman Adam Duritz can lately be heard singing their praises on his Underwater Sunshine podcasts.
While Kellogg may have remained under the radar for some in the mainstream, he has succeeded in building a meaningful career alongside many of the best in the business. He has sung duets with Sara Bareilles, Josh Ritter, Roseanne Cash and Pat Monahan of Train and participated in the 2018 "Garden of Dreams" concert at the Beacon Theater with good friends and frequent tour mates O.A.R. His music has found its way onto the Billboard charts and been featured in numerous films and TV shows. Whether performing solo or with a band, Stephen's soul and energy fuel one of the most dynamic shows anywhere. "With beautifully written songs and an engaging personality," the Michigan Daily reports, "Kellogg appears as if he was born on stage, taking the spotlight and using it to his advantage, but never letting go of his connection with the audience." A master storyteller in his prime, he will spend much of 2019 where he's always been at home…the road.
As this is an outdoor concert, walk-ins and all ages are welcome. A suggested donation of $20 for adults may be given at the door. Along with audience donations, the Ross Farm Music Series is made possible with the generous support of local business sponsors and the Band of Friends donors.
To learn more about Kellogg, visit his website at www.stephenkellogg.com .