The Whiskey Treaty Roadshow
September 21, 2019 @ 5:30 pm

-

8:30 pm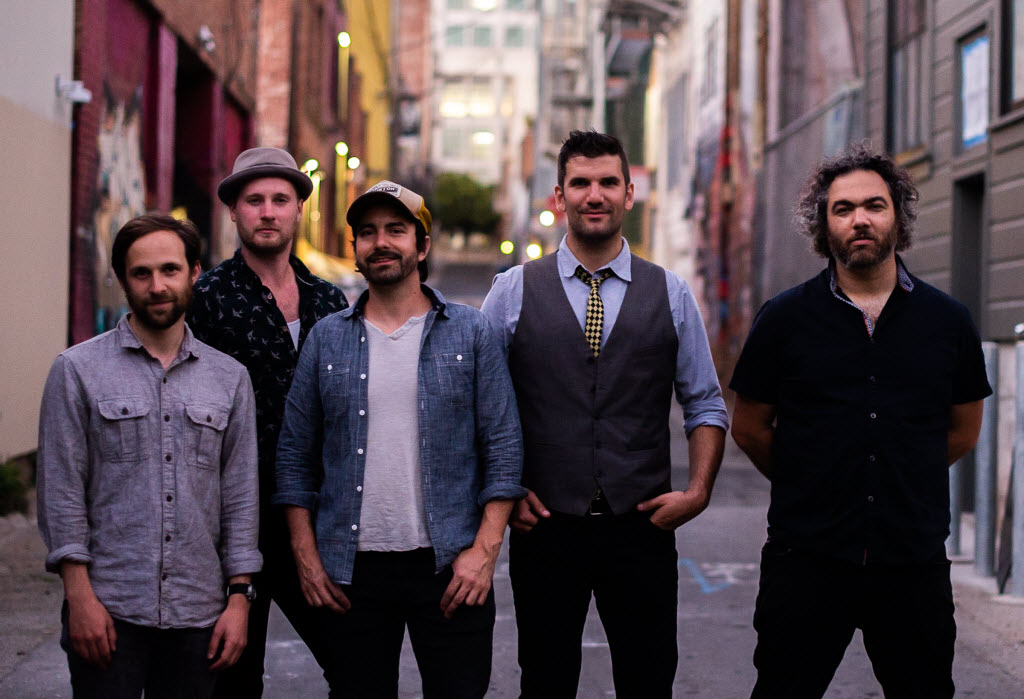 Tickets are not available as this event has passed.
Gates will open at 5:30 p.m. and the concert will begin at 6:30 p.m. Come early enough to stroll the grounds and get dinner from Minuteman Smokehouse and Grill, who will be on site for this special concert!
As with most of our concerts, we suggest a donation of $20 for adults and $5 for students. Donations may be made at the door or in advance via PayPal
We are thrilled to add one more concert to the fifth season of the Ross Farm Music Series – join us Saturday, September 21 as we say farewell to summer with The Whiskey Treaty Roadshow!
The Whiskey Treaty Roadshow is a collaborative band that brings together five Massachusetts singer-songwriters in the vein of Americana, Rock and Roots-folk music. The quintet is built on a brotherhood – or the idea that what's good on its own is better together. Instead of a traditional lineup, Whiskey Treaty is made up of five frontmen, each singing and playing his own songs and each with a distinct vibe and sound.
This will be the last concert of the 2019 season. We are grateful for the support from the Band of Friends, business sponsors and audiences this year and are excited to begin planning our 2020 season. Make sure to follow us on Facebook at The Ross Farm – Basking Ridge
According to an article by Benjamin Cassidy in The Berkshire Eagle (10/26/18) The Whiskey Treaty Roadshow's beginnings can be traced to Susie Hanna, wife of bandmember Tory Hanna. During a conversation with friends, she suggested that Western Massachusetts songwriters had a tendency to sing about whiskey and that they needed to be showcased – they should form a treaty – and the Whiskey Treaty Music Festival was born. The first festival was held in 2012 in Greenfield, MA, drawing five bands and several hundred spectators. After a second edition in 2013, Hanna invited Keane, Smith, Tanklefsky and Abe Loomis to join him for a residency at Pete's Candy Store in Brooklyn, where he and Susie were living at the time. Eventually, the idea of hitting the road together was raised.
The five singer-songwriters played a four-gig tour in the summer of 2014 and Hanna's friend, Tim Bradley, filmed the trip. Bradley created a short documentary about the band and submitted it to film festivals across the country, picking up more than a handful of awards and earning the group new fans. While the band may not have expected to play beyond those few gigs, the documentary helped create something even more special. The Whiskey Treaty Roadshow has continued to tour and began recording their first full-length album late last year.
Tory Hanna is a performer whose musical soul and character pours out whenever he stands in front of a microphone. Influenced largely by American singer-songwriters and roots rockers such as Ben Harper, James Taylor, and Bradley Nowell, Tory leans on modern electro-indie song-writing such as the Death Cab for Cutie and MGMT for lyric-driven and articulated melodic stylings.
Billy Keane is a singer-songwriter who lives in Pittsfield, MA and was discovered by the Berkshires First Family of Music, Kim and James Taylor. Besides James, he counts Phil Ochs, Pete Seeger and Bob Dylan among his influences. Like his predecessors, Keane sings about things that are important to people: Freedom, love, and peace as well as other key issues in our time.
David Tanklefsky is a musician, journalist, radio broadcaster and sports play by play man. He has been making records and playing shows since he was 16 years old. Tanklefsky released a solo EP "The Sun and the Shadows" in 2011 and a full length solo record "Be Brave" in 2014. He has played guitar in numerous projects including Emil & Friends, Craig Martinson and the Heartbeats and Hayley Sabella and shared stages with bands including Zammuto, The Slip, Piebald and Thao With the Get Down Stay Down. He lives in Cambridge, MA.
Greg Smith spent his youth honing his musical skills on the family farm in the hills of Charlemont, Massachusetts before joining his first band at age 12. He played a variety of instruments before settling on the guitar in high school and had been a member of nearly a dozen bands before relocating to Brooklyn, NY in the mid-2000s. Smith's songwriting has been recognized several times by the Independent Music Awards earning nominations in the Best Story Song, Best Alt. Country Song, and Best Alt. Country Album categories.
Chris Merenda is a songwriter, multi-instrumentalist and lead singer/performer who brings his unique style of talent to every musical endeavor he gets involved in. He replaced original band member Abe Loomis. Merenda has been performing and re-inventing his sound for the past two and a half decades. Whether it was Ska/Reggae, Punk and Rock in the nineties, or Folk, Americana, Blues and Bluegrass in more recent years, Merenda is a master of style. Merenda was Arlo Guthrie's drummer on the six-month 40th anniversary Alice's Restaurant tour of theaters and musical festivals all across America, with a grand finale at Carnegie Hall on Thanksgiving.
There are common themes, but a show can easily move between Paul Simon-esque pop and Avett Brothers-inspired folk, between raucous tunes and softer ballads. "We try and set up our setlists to undulate between different sounds," says Hanna, "and that's part of the draw—it's never boring."
Learn more about The Whiskey Treaty Roadshow at www.thewhiskeytreaty.com .