Christian Lopez heats up the summer with The End of America
June 28, 2016 @ 6:30 pm

-

10:00 pm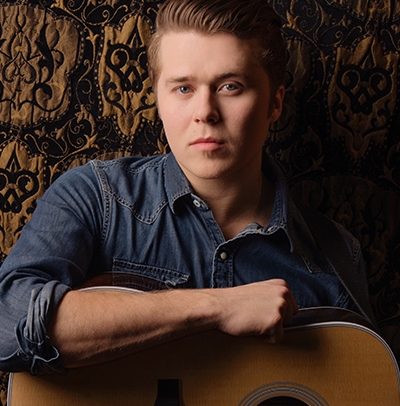 Due to weather the concert may be moved inside the barn
We are thrilled to welcome back two Ross Farm favorites on one night this summer! Christian Lopez and The End of America take the outdoor stage on Tuesday, June 28 on what is sure to be a very special evening!
Lopez is a singer-songwriter and multi-instrumentalist from Martinsburg, WV, as well as frontman and guitarist of the Christian Lopez Band. After signing with Blaster Records in 2014, the band released their debut EP Pilot and toured in support of the release. They then released Onward, a full-length album produced by Dave Cobb. Band members include Chelsea McBee on banjo and vocals, Mark Shottinger on bass, and Pete Teselsky on drums. Writing music in a folk-rock and Americana style, Americana Music Show wrote that Lopez's lyrics and delivery have "the earnestness and wide-open view of the world" not seen "since the early days of Paul Simon." The band tours frequently in the United States, and in 2015 Rolling Stone named Lopez "Best Newcomer" at the Americana Music Festival & Conference, with the article writing that he "packed so much kinetic energy into his set, and sliced so many strings, that he had to finish on a borrowed guitar." Lopez played solo when he performed at our first Autumn Acoustic Afternoon last October, but he's bringing his band to the Ross Farm for this concert.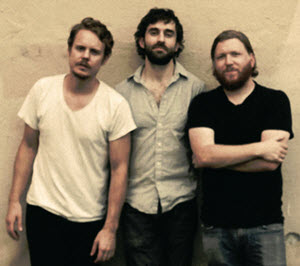 The End of America is not some grand political statement, but a band of friends, singers, and travelers. Blending three-part harmony with rock and Americana, the Philadelphia-based trio achieves a style that resonates with fans of Ryan Adams as well as Crosby, Stills, Nash & Young. Since their inception in 2010, The End of America has recorded and released two EPs and a single, performed at festivals including SXSW, Savannah Stopover and Baltimore Folk Fest, and has performed with the likes of Beck, Anthony Green, Gary Louris of The Jayhawks, and Rocky Votolato. Brendon Thomas, James Downes, and Trevor Leonard met on tour years prior. All frontmen of previous bands, they formed a trio that would highlight their unique ability to harmonize, and subsequently capture the musical moments they created in the most undressed method possible. Both of their albums Steep Bay and Shakey were recorded live within a few takes: the first in a cabin on battery power, the second in studio to 2-inch tape. The End of America played our second Autumn Acoustic Afternoon last November. We're excited to put these two bands together on our stage!
We are also pleased to welcome The Minuteman Restaurant to the Farm, where co-owner Scott Lifschin will have a smoker going on-site to sell delicious, authentic southern barbecue! Come early, at 6:30 p.m., to enjoy dinner before the concert, or sit and watch some great music with some great food.
Doors at 6:30 p.m., music at 7 p.m.
$20 in advance, via PayPal, and at the door.
Special student price $10