Carrie Welling with Sam Robbins
July 16, 2022 @ 6:00 pm

-

9:00 pm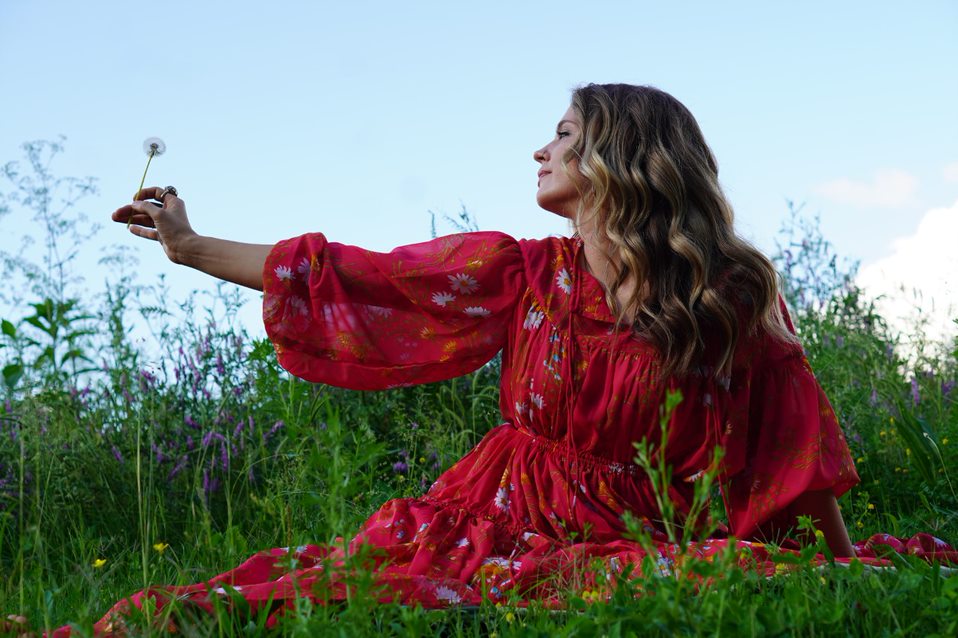 Doors 6 p.m./Music 7 p.m.
Suggested donation $25 for adults, $5 for students
No stranger to change or the exploration that comes with it, Carrie Welling has been navigating life's twists, turns, demons, and discoveries from a young age. A self-described 'military brat', Welling's struggle to feel rooted in any one place carved a unharmonious path of heartbreak, doubt, and insecurity that defined her 20s and early 30s… a journey that lead to her soul-defining rebirth as an international touring artist with a place to call home in Nashville, TN.
Her bold, sultry voice, reminiscent of Sheryl Crow's grit, Natalie Maines' twang, and Stevie Nicks' heart, is upstaged only by the genuine love and connection this natural performer has with her fans both on and off stage. But embracing confidence has not always been easy for this singer-songwriter, who speaks candidly about her battle to be good to herself, and to quiet the inner voice nagging her to be "perfect". Through the process of creating her latest work, a collection of songs that encapsulate Carrie's determination to embrace self-love, self-care, and leave the past behind, she's found a place of peace and healing, recognizing that authenticity and vulnerability is the glue that binds us all.
In 2018, a few years after the release of her first solo EP, The Edge, Welling put out a Patreon campaign, embracing her dream to finally quit the side hustle and focus on music full-time. Her patrons, which Carrie refers to as her "champions", have proven to be an integral part of the artist's journey – not only supporting her online but also at live performances across the globe. "My Patreon champions started out as my fans and now we're all friends. Some of them I talk to everyday, and they give me music ideas! They keep me going," she says, reflecting on the creator-founded platform.
Melodies rich in folksy, Americana roots, paired with empowering, honest lyrics are stunningly showcased in Welling's full length album High Heels and Heavy Things. Created in a home studio in Nashville with purely organic instruments, this raw and vulnerable record was produced by Eric Holljes (Delta Rae) and features songs co-written by the talented likes of Holljes, Mary Bragg, Alex Wong, and Matt Zavala.
High Heels and Heavy Things has been a long time labor of love since its conception in 2015, to its birth in 2020. In between studio sessions Carrie took to the stage, opening for notable artists such as Delta Rae and David Cook, and performing at popular music festivals including the the Island Hopper Music Festival (Ft. Meyers, FL). She will be a featured artist at the "Songwriters Island Showcase" at Island Hopper Music Festival (Isla Mujeres, Mexico) in May 2022, and is scheduled to embark on an international tour through Germany and the Netherlands in Spring of 2022. In the interim she's logged countless hours on the road, performing at venues and house concerts across the US, as well as an international tour through Germany and The Netherlands.
High Heels and Heavy Things is available on iTunes and Spotify worldwide. For upcoming tour dates, behind the scenes updates, and record release info, please subscribe to Carrie's mailing list or become a member of her Patreon family.
Opening the July 16 concert at the Ross Farm is Sam Robbins, a self-described old soul singer songwriter. He's a Nashville-based musician whose music evokes classic singer-songwriters like James Taylor and Jackson Browne. Sam adds a modern, upbeat edge to the storyteller troubador persona. An avid performer, he has gained recognition from extensive touring and as one of the six 2021 winners of the Kerrville Folk Festival New Folk competition, one of the largest and most prestigious songwriting competitions in the country. Sam released his debut album, Finally Feeling Young, on May 14, 2021 to critical acclaim.
Bring your own chairs or blankets for the concert, and feel free to bring a picnic dinner or snacks. We'll post updates closer to the event if food will be available to purchase at the concert! Concert will be held rain or shine!